Questions People Ask Twin Moms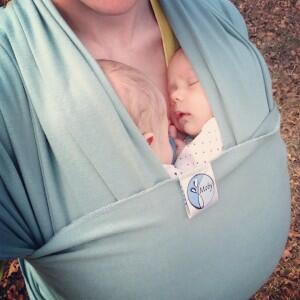 From the moment you find out you're having a baby people have questions – is it a boy or a girl, what are you naming it, how are you feeling? When they find out you're having multiples, the questions increase exponentially by the number of babies gestating in your uterus. And, when those babies finally arrive and you take them out and about, people have even more questions!
As A Twin Mom, Always Be Prepared To Answer The Following Questions:
Are they twins?
No, they're triplets…oh my gosh, have you seen their brother?!
Are they identical?
No.
They look the same. Are you sure they aren't identical?
Yes.
How do you know they aren't identical?
They have different blood types. And hair colors. And eye colors.
Are they "natural?"
No, actually we made them from MSG and Red Dye #40 in our garage.
You had a c-section, right?
Yes, because they tried their hardest to come out feet first…not because they are twins.
Are you getting any sleep?
They've slept 10 hrs straight every night since the day we brought them home. Why? Do you think I look tired?
Are they your first?
And second.
Will you have any more?
I'm due in 8 months!
How do you tell them apart?
I can't really, each morning I just pick one to be Amelia and one to be Reese…surely it will balance out eventually.
Do twins run in your family? 
They can't even walk yet…but they'll probably run some day.
In all honesty I don't mind the questions – I'm so proud of these two that it makes me really happy other people are interested in them! Sometimes it does get old being able to predict every conversation I'll have while I'm waiting in line at Baby Gap, but I'm so grateful to have healthy babies I could answer these simple questions all day long.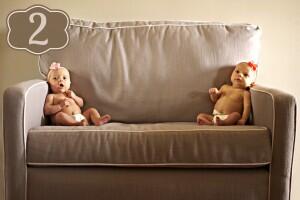 Speaking of Baby Gap, though – that place is the holy grail of adorable baby clothes. I wish I could get them to sponsor this blog – surely one of you has the connections to make that happen. MAKE THAT HAPPEN!
Any other twin moms out there get asked the same questions over and over?