Medical School in Denmark

Today we have a wonderful guest blogger, Andy Skovsen, with us to talk about medical education in Denmark! Andy lives in Copenhagen, but seems to have been a bit of a nomad having lived in the US a while and just returned from working in South Africa! He has also spent some time in the Danish Military and still works part-time with them. I must say, I'm a little jealous of all the great culture and scenery he seems to have experienced. Andy graduated from medical school in 2008 and has been pursuing a career in Surgery, with a particular interest in trauma and emergency medicine. He has a great blog called Doctor's Without Filter, which is co-authored by himself and two others in Danish (Go-Go Google Translate). Andy got married last summer (Congrats!!) to a doctor who is currently pursuing a career in Cardiology and in his free time (which sounds like it might be severely limited!) he enjoys sports like skiing, mountain biking, diving, and surfing! I have to admit, I want to be friends with Andy – he sounds like tons of fun!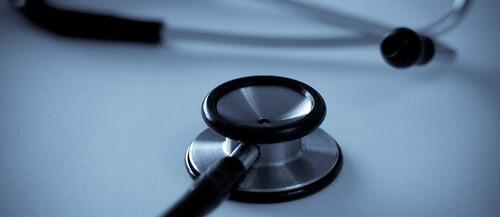 Getting In:
How old is one when they begin medical school?
Usually around 18-20. Some gain entrance through a separate set of university specific merits and tests, and are usually a couple of years older.
What exams does one have to take to get in?
Entrance is granted through application. You take finals from "gymnasium" (roughly equivalent to last year of high school and first two years of college in the US). Entrance is based on your GPA after this. Approximately 10% gain entrance through a separate quota system, which is defined by each of the 4 universities in Denmark offering a medical education and usually involves testing as wells as merits.
Is there any required pre-requisite coursework?
Certain levels of Maths, Danish, English, Physics and Chemistry are required to apply. These can be supplemented post-gymnasium graduation.
Is it a competitive occupation?
Very competitive. The number of applications far exceed the number of places. At the moment, it's the most sought after university degree in the country.
What are you called at this stage of training?
Medical student.
Being In:
How long is it?
6 years. After 3 years, you are given a Bachelors diploma, which is pretty much useless unless you want to transfer to a different Masters degree.
How are the years broken down?
This varies from university to university, but generally broken into 12 semesters with the first 6 being pre-clinical, and the last 6 being clinical.
Describe your typical day.
Varies immensely for each semester/rotation. The common denominator seems to be end-of-semester exams, which increases workload and hours hitting the books to all waking hours and eliminating partying to zero.
If you choose a specialty, when do you have to decide by?
After graduation you do one year of internship, then you apply for positions in your specialty.
What are you called at this stage of training?
Medical Student
Getting Out:
What exams do you have to take?
Once you take your final exams from medical school, you're pretty much done with exams.
Do most people graduate?
Students drop out of medical school mostly to switch to other degrees. I remember starting medical school, during the first lecture, we were told to "look to your right and look to your left, those two people will not be here when you graduate." A rough estimate tells me that about 1/4 to 1/3 of starters do not finish.
When are you finally considered a "doctor?"
After passing the final year of medical school you get your diploma, then you sign the Hippocratic Oath and become a doctor.
Do you have additional training after MS or do you start working immediately?
One year of internship is mandatory. The internship is split into two 6-month positions, the first usually being in a hospital, and the second often (80%) being in primary care/family medicine. Each year is a lottery, where all graduates are assigned a random number correlating with the amount of graduates is a number internships. The graduate that received number 1 in the lottery gets first pick and so fourth. Positions are all across the (small) country. The system is perceived as unfair by many, but is not looking to be changed any time soon.
What's the average debt for attendance?
None! Medical school is paid by the state. When attending university, you also get a small allowance (about $750/month) to live on, but books you must pay for. Living expenses are rather high, especially in Copenhagen, so many students work and may also take loans.
What are you called at this stage of training?
Doctor, Intern or Resident.
Being Out:
What's the average salary?
Salary is fixed. Currently base salary is around $4,500/month on top of this you get a small remuneration for being on call, etc. Usually comes to around $5,000/month. On top of this comes taxes (50%+). Through your career your salary increases in increments.
Is the job security good?
It's good. 100% of graduates are employed in internships. In the long run, some specialties are very difficult to get into and others you can walk right into after internship.
Can you switch specialties?
Yes, you can switch, but you start back from the first year after internship.
What are you called at this stage of training?
Doctor or Resident
 Image By Andy Skovsen | Available on Flickr
Very interesting! Thanks so much for sharing, Andy – I really enjoyed reading about medical education in your country and I know these posts are some of the most popular on Mind On Medicine, so I'm sure others enjoyed the information as well.
Other Medical Education Monday posts can be viewed here!
Other Posts You May Enjoy: