Breaking The Rules
A recent article called "To Tweet, or Not To Tweet: Physicians Misusing the Internet" discussed a new JAMA study which apparently found that…
"92 percent of state medical boards in the United States have received reports of [online] violations ranging from inappropriate contact with patients to misrepresentation of credentials."
I guess this is supposed to be shocking, but I was really somewhat underwhelmed with the information (I was actually more shocked it wasn't 100% – which state has had none…because that's awesome). It's exceedingly easy to report a violation that occurs online, since it's permanently etched in the history of the internet, so of course there's a large number of state boards receiving reports on violations that occur online.
The discussion is relevant and interesting, but clearly written with a negative attitude and watch-your-mouth, paternalistic tone (like many of the recent articles and research publications on social media in medicine, unfortunately). A quick search finds that the doctor on the answering end of this Q&A session has a rarely used Twitter account (@RyanGreysen) and no blog (that I could find, anyway)…clearly making him one of the least effective people to be discussing these issues unless his only advice is going to be to avoid a presence in social media all together.
However, that's not exactly the point. What irks me so much about the recent onslaught of negative-nancy articles on physicians in social media is that they pretend that the internet is some delinquent hangout for the physicians who can't seem to conduct themselves professionally. The tone of these articles comes across like Twitter is where we gather to join in HIPAA-violating hippie parties and have inappropriate contact with patients.
The tone implies that these things don't happen on the elevator, at the football game or in the corner bar. The article (and many others like it) repeatedly discusses the need for educating physicians on the "rules" of online behavior and "how to conduct yourself online."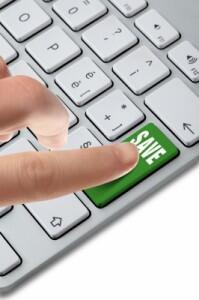 That is not the problem.
The fact that the online world documents breaches is the problem.
Venture into any hospital hallway and you will be bombarded with far more private information in a circle around one ward than you will in a full days Twitter stream.
The issue is not that we're gathering online and violating HIPAA because we don't know how to conduct ourselves online, the issue is that it's recorded here.
By saying we should educate physicians on how to act online we imply that either:
A) Unprofessional conduct is not occurring off-line.         OR
B) It's more important to watch what you say here because it's documented.
Is it important to watch what you say here because it's documented?
Absolutely. Unequivocally. Yes.
Is it more important than it would be in your local Chili's?
I sure hope not.
Sure, you're less likely to get caught if you're talking about private patient details in Chili's, since it's not being recorded and all, but that doesn't make it ok. As a kid my mama would tell me,
"Doing something bad when you know you won't get caught doesn't make it any less bad."
Doesn't that rule still hold true?
What I'm saying is that these are not separate entities. Just because reports aren't getting filed about physicians discussing private patient details in elevators as often as they are about physicians discussing private patient details online does not mean it's happening less. It means it's recorded less. That is not to say that there is no room for guidelines or advice about conduct in social media, just that online behavior is not inherently different than offline behavior. @SeattleMamaDoc really said it best,
"We are worse in the elevator than we are online."
We don't need to educate physicians on behavior online, because this problem is not unique to the internet. We need to educate physicians on keeping private patient information to themselves. On using some common sense and respecting co-workers and patients alike. Not just on the internet…everywhere…including on the internet. The physicians who are violating privacy and acting unprofessionally in the elevator are the ones who will talk about their patients online. This is not a problem inherent to an information medium, it's a problem inherent to a person. And I'm not sure it's one that can just be "educated" out of someone.
Thus, this is not about our online conduct, it's about our conduct…and as soon as we make it about online conduct we imply that it's only important to follow the rules if there's a really good chance you'll be caught if you break them.
Image 1: Pixomar | FreeDigitalPhotos.net