Ob/Gyn Clerkship
I finished up my Ob/Gyn rotation at the end of December, right before we headed out for our awesome New Zealand adventure, and never got around to telling y'all about it…so here we go!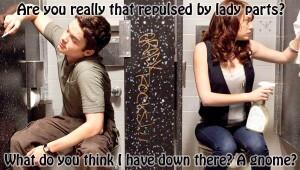 Obstetrics & Gynecology
This is a specialty that deals solely with all the amazing (and occasionally scary and not-so-amazing) things the female reproductive tract can do.
Obstetrics is derived from the latin word "obstare" which means "to stand by." Obstetricians take care of women who are pregnant, trying to become pregnant, in the process of becoming un-pregnant or who have recently given birth. It's a unique field in that it requires the physician take care of two patients who are literally joined together for a time.
Gynecology is the counterpart of the field of obstetrics and deals with normal physiology, as well as disease, of the female reproductive tract. It involves everything from surgery to clinical preventative care and encompasses a large array of normal and abnormal medicine.
The Clerkship
8 Weeks: Rotations on Labor & Delivery, Night Float, Outpatient Obstetrics, Reproductive Endocrinology, Inpatient Gynecology, Outpatient Gynecology and Gynecological Oncology
Occasional lectures, practice clinical exams on Fridays
Night Float: A week on the L&D floor at night, 5:30pm – 7:30am. Includes attending births and delivering multiparous patients, as well as triaging patients who come in with obstetrical issues
Labor & Delivery: Basically identical to night float, but in the day-time hours
Outpatient: Straightforward obstetrics and gynecology clinics, including some time in ultrasound, high-risk Ob & general clinics
Reproductive Endocrinology: A field I enjoy immensely, helping women with fertility issues achieve & sustain pregnancy
Gynecological Oncology: Diagnosis & treatment of cancers of the female reproductive tract
Inpatient Gynecology: Benign surgical gynecology
Daily Life
Varies greatly depending on what week of the rotation we were on. Outpatient clinic is generally 8am – 5pm, while surgical specialties tended to have longer hours and Labor & Delivery/Night Float is a pretty set 12-ish hour day.
Ob/Gyn Clerkship Books
What I Like
The Patients: By & large the population in this field is young, healthy patients getting routine care…there are exceptions, but the "bread and butter" of Ob/Gyn is the young, healthy woman.
The Field: I don't know why it didn't strike me until I was in the midst of this rotation, but this area of medicine has always been my favorite intellectually. Studying for this rotation wasn't studying for me, it was interesting. In anatomy pelvis & perineum was my best (and favorite) section, reproductive physiology was by far my favorite…and reproductive endocrinology could hold my attention for hours. I just find it interesting & exciting.
Variety: A little bit of clinic, a little bit of surgery, a little bit of boredom and a little bit of adrenaline…all around fun!
Happiness: Sure, when things are bad in Obstetrics they are really bad and usually involve a lot of sadness. However, this is one of the only fields of medicine that deals extensively with happiness. People are never excited to be in the hospital, but if they get to leave with a baby it definitely offers some consolation…much happier than being admitted for a ruptured aortic aneurysm or acute kidney failure or alcoholic liver cirrhosis.
Surgery: I thought I would hate everything about surgery…when I didn't it threw me for a loop. Until this rotation I would say I was about 90% sure I was going into Pediatrics, because I seriously thought I would hate being in the OR. Now, I'm not sure.
Active: This field is a lot about doing – even in clinic. You're always doing something, which helps keep me focused and maintain my attention…pap smears, biopsies, surgeries, deliveries, ultrasounds, etc. Lots of activity in Ob/Gyn.
What I Dislike
Family Friendliness: It's no secret that surgical fields are less family friendly than non-surgical fields. However, this is rapidly changing with each graduating class of new physicians. I experienced no negativity towards women in Ob/Gyn who have a family, but it wasn't as overtly supportive as some of the other rotations have been.
Hours: Unpredictable hours can be frustrating for planning the rest of your life.
Going into this rotation I knew I would love the Obstetrics part, I have a real interest in all things reproductive (hardy har, keep the jokes to yourself…this blog is family friendly…usually) and thus knew I would seriously enjoy the part of the rotation that dealt with Ob. So, why did I never really consider this a career option for myself? I figured I would hate the Gynecology & surgery part of it.
And…when I didn't it threw a loop in my life plans. Now I'm not sure what I want to do with my life…
It's like I can hear the time ticking away…things I need to get done that aren't getting done…letters of recommendation, away rotations, personal statements. AH!
But, like my mom told me the other day – I guess it's better to like two areas & not be able to choose one than to go through all of this and hate everything.