Psychiatry Clerkship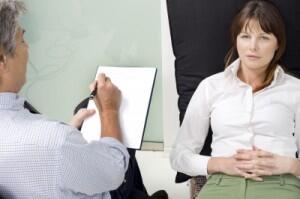 I finished my Psychiatry Rotation a couple of weeks ago and figured now would be a good time to recap the Freudian experience.
Psychiatry
Psychiatry is a specialty that deals with diagnosing and treating mental disorders. The difference between a Psychiatrist and Psychologist is in both training and job description – Psychiatrists have medical degrees (either MD or DO) and the prescribing abilities consistent with such. Psychologists typically have a PhD and do not prescribe medications. Their job descriptions are similar, but not identical and also not a subject I'm prepared to tackle. If I have any Psychiatrist/Psychologist readers who'd like to guest post on this, I'd love to have you!
The Clerkship
8 Weeks: Four on the Inpatient Unit and four in the Outpatient Clinic
Occasional lectures, much fewer than Internal Medicine
Night Float: Basically overnight call lasting from 4:30pm to 7:00am for a total of 3 days
Weekend Call: One weekend of being on-call to see consult patients
Consult Week: Five days during the outpatient portion dedicated to seeing patients who are in the hospital for a general medical condition and need care for a comorbid psychiatric issue
Child Psychiatry: Five days during outpatient dedicated to seeing pediatric psychiatry patients
Daily Life
Outpatient Clinic: Typically an 8am – 5pm layout consisting of seeing scheduled patients in a clinic-setting. We were responsible for bringing the patients back, getting their vital signs and talking to them about what was going on. After speaking with them we would observe the Resident and Attending assessing them and coming up with a treatment and follow-up plan. We were responsible for writing out notes for several new patients to be graded by one of our attending physicians.
Inpatient Clinic: Inpatient days start at 7am with checking in on our 2-3 patients from the previous day. We find out about things like medication side effects, appetite, mood and sleep. At 9am we have group staffing with all the doctors (residents and attendings), nurses, counselors/therapists, etc. who work in the unit. After staffing we see the patients assigned to our resident individually with both the resident and attending present and come up with a treatment plan and course of action.
Psychiatry Clerkship Books
What I Like
Time With Patients: Psychiatry is all about talking to your patients. There was never a time on the rotation that I felt rushed through a patient interview and it was awesome. I wish all specialties had the luxury of unrushed patient interviews.
The Lifestyle: I'd be lying if I said I didn't enjoy the hours of Psychiatry. While there were days I was on call at night or throughout the day, it was noticeably different than Internal Medicine. The hours are really nice and the attitude is typically laid back.
The People: Almost every person I worked with in Psychiatry was extremely amicable and enjoyable to be around – this includes the patients, doctors, nurses and other staff.
Interesting Cases: The types of things you see in Psychiatry are unlike anything else. It's equal parts amazing and interesting to see the types of things the mind can do, both good and bad, and to encounter the types of illnesses I've read about since my first year of college (my undergrad degree is in Psychology).
What I Dislike
Small Scope: While it's goes without saying, the scope of Psychiatry is quite limited. I used very little of what I've learned over the past 2 years and, while the specialty was definitely challenging, I found it less intellectually stimulating than other areas of medicine.
It's Slow: Psychiatry is less hands on than other areas of medicine and I found it a bit slow. While I absolutely love talking to my patients, I also enjoy active and hands-on medical care. I didn't do a single physical exam the entire 8 weeks.
It Broke My Heart: Not just the illnesses, but the stories I heard. In those long patient interviews I learned about the resilience of the human race, but I also learned about some of the horrible things the people around us go through – physical abuse, sexual abuse, abandonment, mistreatment – it simply hurt my heart to hear these stories every day. I wanted to hug my patients and cry with them and there were many days I went home extremely disappointed in the way we humans sometimes treat each other.
Emotionally Taxing: Along the same lines, the daily life of a Psychiatrist can be extremely emotionally exhausting. The hours may be fabulous, but you often go home incredibly exhausted from the emotional requirements of the job.
Something's Missing: Like Internal Medicine, I just felt like something was missing in this rotation. I wasn't using the skills and knowledge I want to use and while I have great respect for everyone in Psychiatry, because Lord knows we need people who love this specialty, I don't know that it's for me. I want to use my physical skills and general medical knowledge a bit more than I was able to on this rotation. Again, I didn't dread my days in any way, shape or form, but I also didn't get excited for the day to start on any occasion during this 8 weeks.