Specialty Choice – MomMD Cross Post
No Comments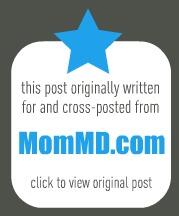 A few weeks back I tweeted something to the effect of "I'm SO excited for my Ob/Gyn rotation, but terrified I'm going to fall in love with it. I don't want to love Ob/Gyn!" My tweet referenced the underlying fear I harbor of loving a specialty that is demanding or lacks family friendliness. One of the first responses I received was along the lines of "Being miserable every single day at work is not worth choosing a specialty based only on lifestyle."
The fact of the matter is – Ob/Gyn is tough. The residency is surgical, the hours are long and the lifestyle is suboptimal for people wanting to spend time with their families on a regular basis…babies don't just decide they will grace us with their presence between the hours of 9am and 4pm and in the absence of your kid's T-ball game or theater performance.
But…the rewards are huge. You get the opportunity to … CLICK TO KEEP READING AT MOMMD.
Other Posts You May Enjoy:
Trackback URL Link:
I'm an ObGyn. I started this blog as a medical student (some would call that doctor school) and now I'm working as an Ob/Gyn, which is seriously the coolest job ever. I'm a twin mom and recently added a baby brudder to the mix. My life story through November 2010 can be viewed here. The events in the many years following can be summed up as wedding bells, books, exams, babies, and doctoring. I started this blog in hopes of landing a role in a Lifetime movie so I could quit medicine and move to Hollywood, but that hasn't happened...so if you wouldn't take medical advice from Angelina Jolie, you shouldn't take it from me. I may not even be a real person. In fact, I'm probably a spambot. Or possibly a 15 yo boy blogging from a dingy basement. If you're really interested you can read more about me here. If you have any questions or want to guest post contact me.
Dr. Jones on Instagram
Something is wrong. Response takes too long or there is JS error. Press Ctrl+Shift+J or Cmd+Shift+J on a Mac.